See The Upgraded Cedi Notes, Signed By BoG Governor Dr. Addison
A clearer version of the upgraded cedi notes which are due to start circulation next month have been released by the Bank of Ghana (BoG).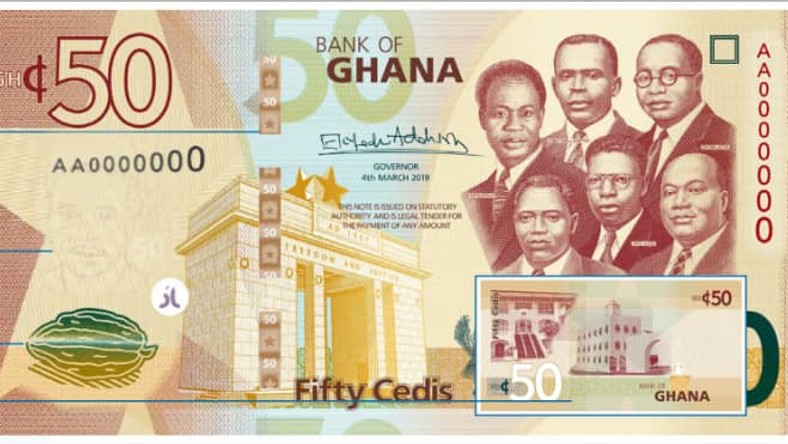 The new cedi notes bear the signature of the Governor of the Central Bank, Dr Ernest Addison.

They were printed in GHC1, GHC5, GHC10, GHC20 and GHC50 notes and were signed on March 4, 2019.
Earlier this week, the Central Bank announced that it will issue upgraded and security-enhanced banknotes into circulation on May 6, 2019.